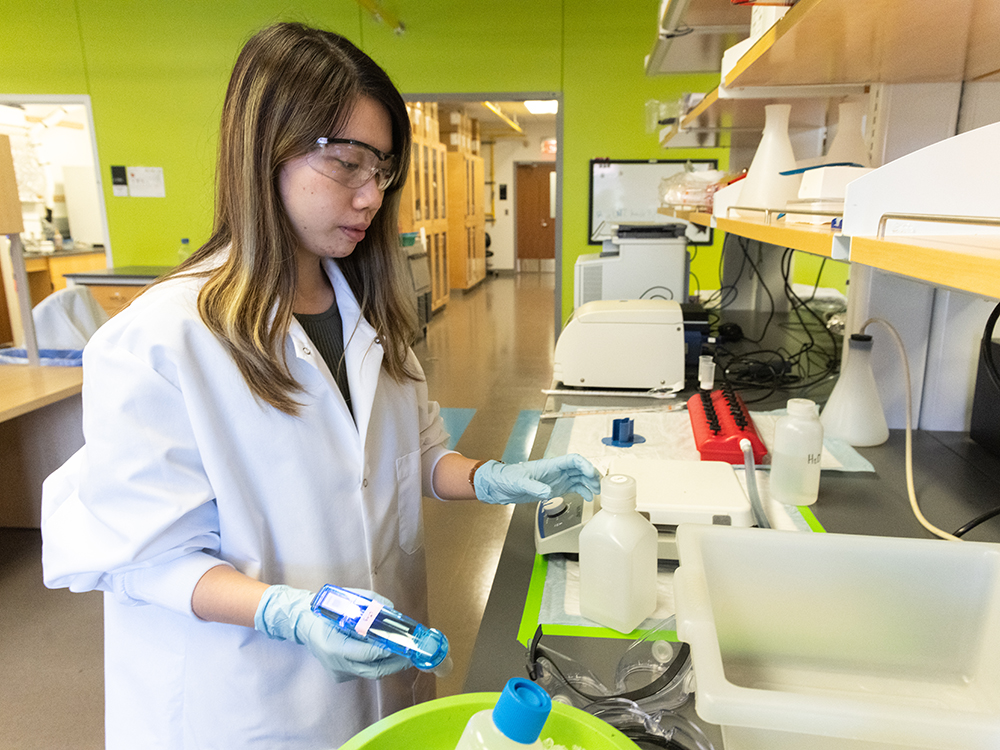 A major goal of Texas Biologics is to strengthen and expand biomedical translational research at UT Austin. One mechanism to achieve this goal is to provide financial support for projects in biologics discovery and development. We launched the TXBio Pilot Grant Program to foster research across campus.
Current Funding Opportunities
The TXBio Pilot Grant Program cycle is now closed. The 2024 competition is expected to open in Spring 2024.
We anticipate holding yearly or bi-yearly grant programs. More opportunities will be posted here as available.
For additional funding opportunities, or to leverage your TXBio Pilot Grant funding, see UT's Internal Funding Opportunities.
2023 Pilot Grant Awardees
Targeted in situ production of a HER2-specific nanobody for breast cancer
Engineering RNA polymerases for efficiently producing mRNA vaccines
2022 Pilot Grant Awardees
Engineered Proteoliposome Therapeutics for Glycocalyx Enhancement in Disease
Eliminating Pancreatic Cancer Stem Cells with a Bispecific Antibody Binding a2b1 Integrin
Developing a Bifunctional Anti-biofilm Biologic Agent
Developing Adaptable, Extracellular Drug Reservoirs for Treating Glioblastoma